About
percept™ is an Australian non-invasive prenatal test (NIPT) offered by The Victorian Clinical Genetics Services (VCGS). This is a screening test for identifying pregnancies at increased chance of having a chromosome condition such as Down syndrome, Edwards syndrome and Patau syndrome.
Screening can be performed any time from 10 weeks of pregnancy. Results are available in 3-5 business days (from when the laboratory receives the sample).
Your doctor can provide you with the request forms and discuss these tests with you. Alternatively they may give you a referral to see us at 10 weeks to provide you with a request form.
At 10 weeks we will do an ultrasound to check that your pregnancy is running smoothly, exclude multiple pregnancies and confirm your dates.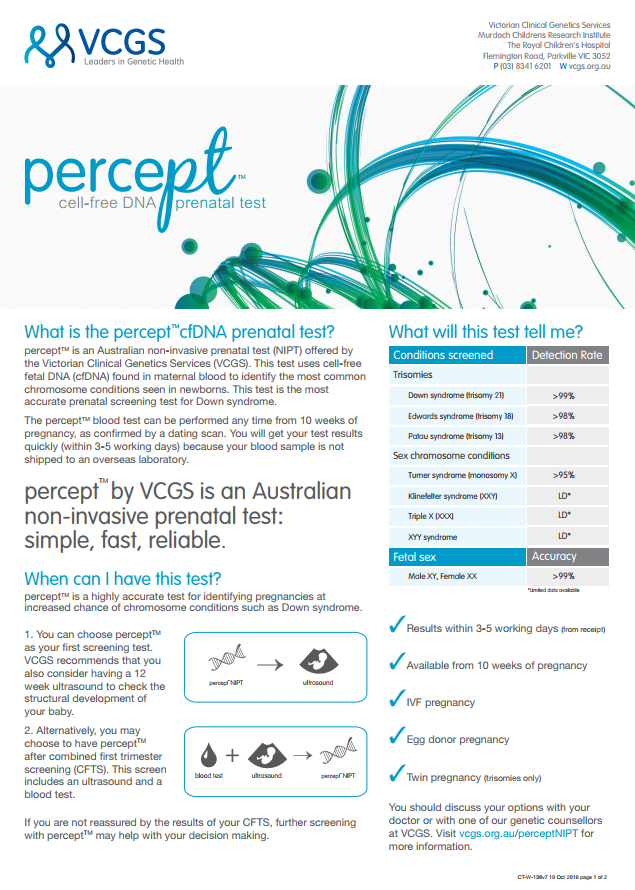 For more information, please visit the VCGS website